Dirigo Reads Co-Founders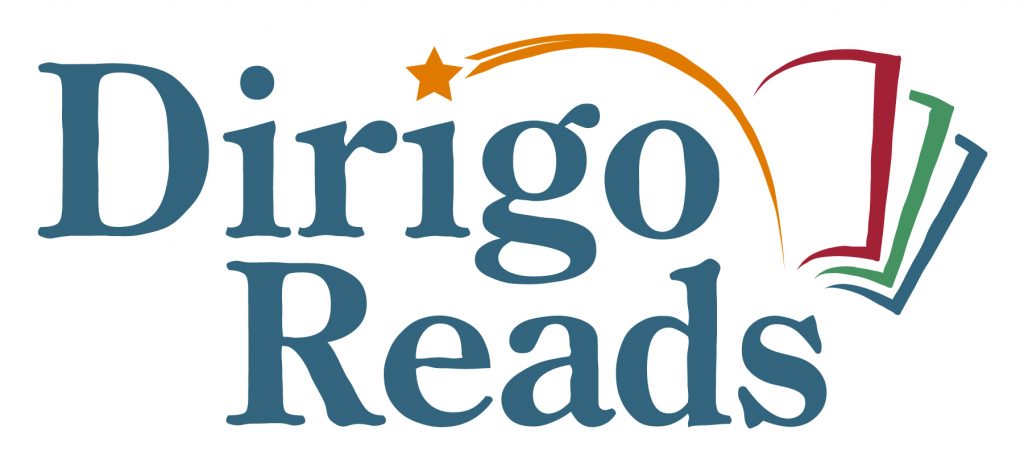 Dan Cashman & Karen Sanborn
It wouldn't be too far-fetched to say that both Dan and Karen were raised among the book stacks. Their mothers both worked in several libraries in northern New England, exposing them to a wide variety of literary treasures. This enriching experience helped to foster a passion for stories that Karen and Dan now share with their two young daughters.
More about Karen:
Karen Cashman is the director of Public Relations for the Office of System Communications at Northern Light Health. She has worked in communications at Northern Light for more than fifteen years. Originally from southern New Hampshire, it did not take her long to find her way to Maine, spending her high school years at Hebron Academy in Hebron, Maine. Discovering that she enjoyed the Maine way of life, Karen settled even further up in Maine when she became a University of Maine Black Bear. She received her BA in Journalism and Advertising in 2002 and a MA in Mass Communications in 2004. Between 2002-2004, she was also a teaching assistant in both Writing for Mass Media and Radio News at the university. In addition, Karen has spent time in radio in both Portland and Bangor, as well as a brief time as assignment editor for WVII ABC-7. In 2008, Karen received her national Accreditation in Public Relations (APR) from the Public Relations Society of America and attended the Bangor Region Leadership Institute. Karen also volunteers as a member of the American Folk Festival Communications Committee, chairs the Communication Committee for the Unitarian Universalist Society of Bangor, has practiced martial arts for more than ten years, and would one day love to hike every mountain in Maine.
The world has enough pessimism. If we paint the world with optimism, great things can happen. – Karen Sanborn
More about Dan:
Dan Cashman is the director of Public Relations for Sutherland Weston Marketing Communications, where he has worked for more than seven years. Prior to joining Sutherland Weston, he owned his own Media Relations company, Cashman Communications. As a native of Old Town, he is proud of his strong Maine roots and, like Karen, also spent his college years at the University of Maine, receiving his BA in Mass Communications in 2000. Dan has always been passionate about late night television and created the first local late night talk show in Maine in 1997, The Nite Show with Danny Cashman. The original show ran from 1997 – 2002. The show was later rebooted in 2010 with the help of the talented staff and students at the New England School of Communications at Husson University and has aired steadily since then. In his earlier years of employment, Dan spent five years working in Bangor radio and also served as the assistant press secretary to Governor John Baldacci from 2005 – 2009. Dan currently volunteers for the American Folk Festival and Unitarian Universalist Society of Bangor. In addition, he judges award submissions for the National Academy of Television Arts and Sciences – Boston/New England Chapter.